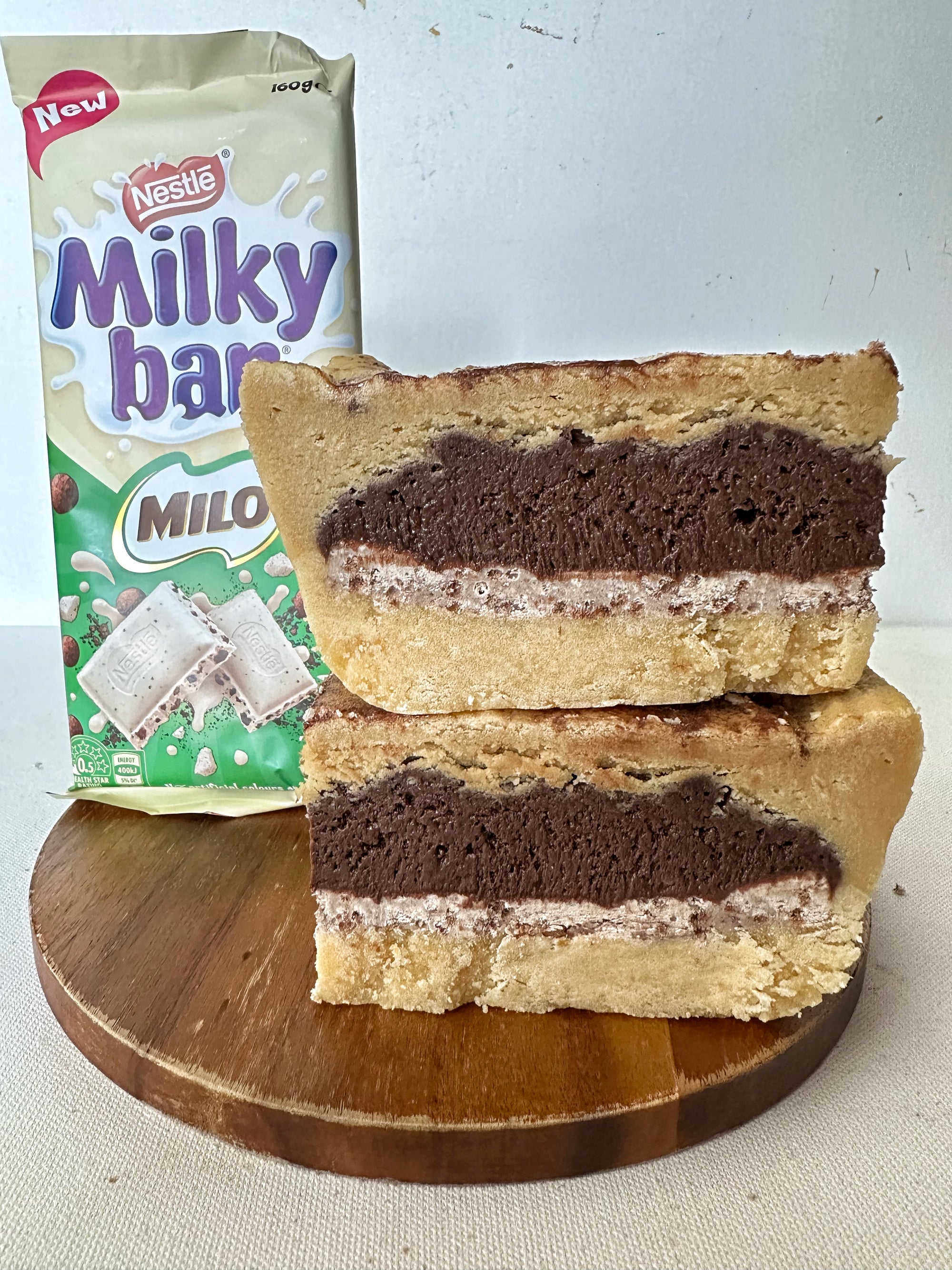 Milo Milky Bar Blondie
A vanilla milo blondie layered with milo cheesecake and milky bar milo. On top of a cookie dough base.
Details: HALF SIZE SLABS
(two for picture display purposes)
Size: L 10cm x W 6cm (APPROX)
Weight: 300g +
Contains: Gluten, Eggs and Dairy.
All our products are made and handled in a gluten, egg, dairy and nut environment.